Whatsapp
Ada yang ditanyakan?
Klik untuk chat dengan customer support kami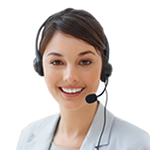 Admin
● online
6281220098675
Admin
● online
Halo, perkenalkan saya
Admin
baru saja
Ada yang bisa saya bantu?
baru saja
Buka Senin - Jumat jam 08.30 s/d jam 16.30 , Sabtu Jam 8.30 s/d jam 13.00 , Minggu tutup
Selamat Datang di Indomaker ❯ Silahkan pesan produk sesuai kebutuhan anda, kami siap melayani.
Selamat Datang di Indomaker ❯ Silahkan pesan produk sesuai kebutuhan anda, kami siap melayani.
Tentukan pilihan yang tersedia!
TP5100 4.2v 8.4v 1S 2S Single / Double Cell Lithium Baterai Charge 2A
Description:
TP5100 is a double switch buck 8.4V, single cell 4. 2V lithium battery charge management chip. Its ultra-compact QFN16 package and simple external circuit, making TP5100 ideal for portable equipment so large current charging management applications. Meanwhile, TP5100 built—in input overcurrent, undervoltage protection, over temperature protection, short
circuit protection, battery temperature monitoring, reverse battery protection.
TP5100 have 5V*18V wide input voltage, dual battery trickle charge into precharge, constant current, constant voltage three phase, pre—charge current trickle charge current through an external resistor adjustment, the maximum charge current up to 2A. TP5l00 with a frequency of 400kHz switching mode makes it possible to use a smaller outer Suo device and the large current charging still maintain a smaller amount of heat.
TP5100 built-in power PMOSFET, anti-intrusion circuit, so no anti-intrusion protection and other external Schottky diode.
Features:
* Double 8.4v / 4.2v lithium rechargeable single
* Programmable charge current 0.1A-2A
* Programmable steady precharge current 10% -100%.
* Wide operating voltage, maximum reach 18V
* Red and green LED charge status indicator
* Chip temperature protection, overcurrent protection, undervoltage protection
* Battery temperature protection, reverse battery shutdown, short circuit protection
* Switching frequency 400Khz, usable inductance 20uH and more
* PWR_ON Power battery for switching control
Maximum Ratings:
* Static input supply voltage (VlN): 20v
* BAI: -8.4v-20v
* BAT short-cireuit Duration: Continuous
* operating environment Temp: -40 Celsius – 85 Celsius
* Storage temp: -65 "C – 125 Celsius
Application:
* Portable equipment, various chargers
* Walkie-talkie etc
Default shipping settings: 4.2V 2A. The board has with LED, and LED's external reserve position.
Input voltage: 5-l8V DC power supply
Charge status: full and unloaded blue lights,charging red.
TP5100 4.2v 8.4v 1S 2S Single / Double Cell Lithium Baterai Charge 2A
| | |
| --- | --- |
| Berat | 20 gram |
| Kondisi | Baru |
| Dilihat | 554 kali |
| Diskusi | Belum ada komentar |